The Printing Possibilities are Endless!
New Year, New Goals - SUBLI GLAZE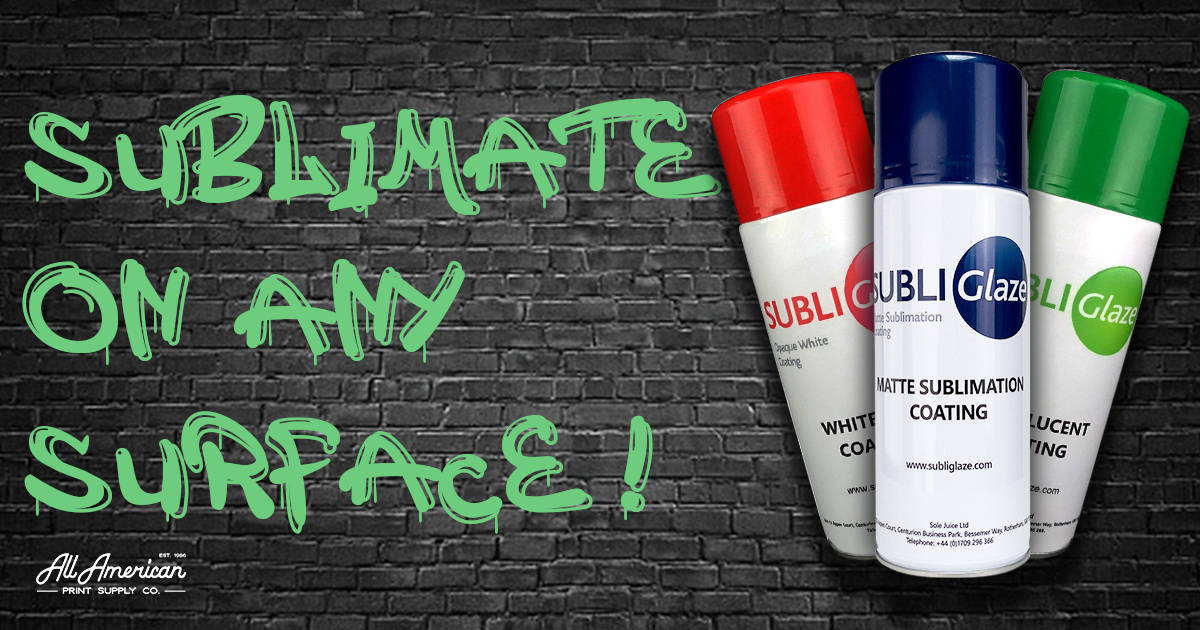 "Before printing was discovered, a century was equal to a thousand years

.

"
Are you familiar with the sublimation process?
You have your sublimation printer filled with sublimation ink, you print your transfers onto sublimation paper and then you apply them to specially treated items either identified or labeled as sublimation blanks. These special substrates have an invisible polymer coating that allows the chemical reaction to occur. Now previously we had been limited to what we can sublimate onto by these blanks and what was available - UNTIL NOW!
Thanks to the Subli Glaze line of aerosol spray coatings, the possibilities are near ENDLESS for what we can offer as far as sublimation products.
Even dark or black objects can be sublimated onto with ease thanks to the white base coating spray that will allow the CMYK ink of the sublimation printer to do its job. The process for using this spray is very straightforward and anyone can begin spraying their own items in preparation for sublimation transfer printing. We recently released a full step by step tutorial on how to perform this you can check out
HERE.
Subli Glaze is the only do-it-yourself sublimation coating that is designed to enable sublimation decoration on a wide range of surfaces such as ceramic, wood, glass, plastic, metal and
even STONE
. Users can coat substrates quickly and efficiently, making almost any surface sublimation ready! I am a big fan of the
CLEAR
coating as it can be used on its own as a direct sublimation coating OR in conjunction with the other offerings to expand your menu even further.
The Subli Glaze line of spray coatings come in a variety of finishes to really dial in your goods to your liking. For specialty items that need to be transferred from the back to allow light to pass through, the Subli Glaze Translucent is applied after the Subli Glaze Clear Sublimation Coating. Images applied with this spray will transfer THROUGH the white coating so that when viewed from the correct side the image has a white background, adding brilliant vibrancy to the image.
There is also a matte coating available that when applied to your desired area will allow the sublimation ink to bond onto the polymer surface. The flat finish can add a really nice effect on certain products. I would advise trying ALL OF THEM to find what works best for you. Also, if the item you are printing on is dark or black in color the White Base Coating can offer you a clean background to achieve higher color matching (please note, the white base coating is NOT a sublimation coating in itself and is meant to be used with another spray to allow full sublimation).
Subli Glaze really thought of everything when they brought their goods to the market by including an adhesion promoter to increase your results on smoother surfaces such as glass, metal, ceramic and more. Will your sublimation products be displayed outdoors or in a window exposed to direct sunlight? The orange cap UV protection coating is a must have. This specialty coating will provide a layer of protection from the ultraviolet radiation which can cause images to fade overtime.
Available now on our website, be sure to give Subli Glaze a try on your next dye sublimation project!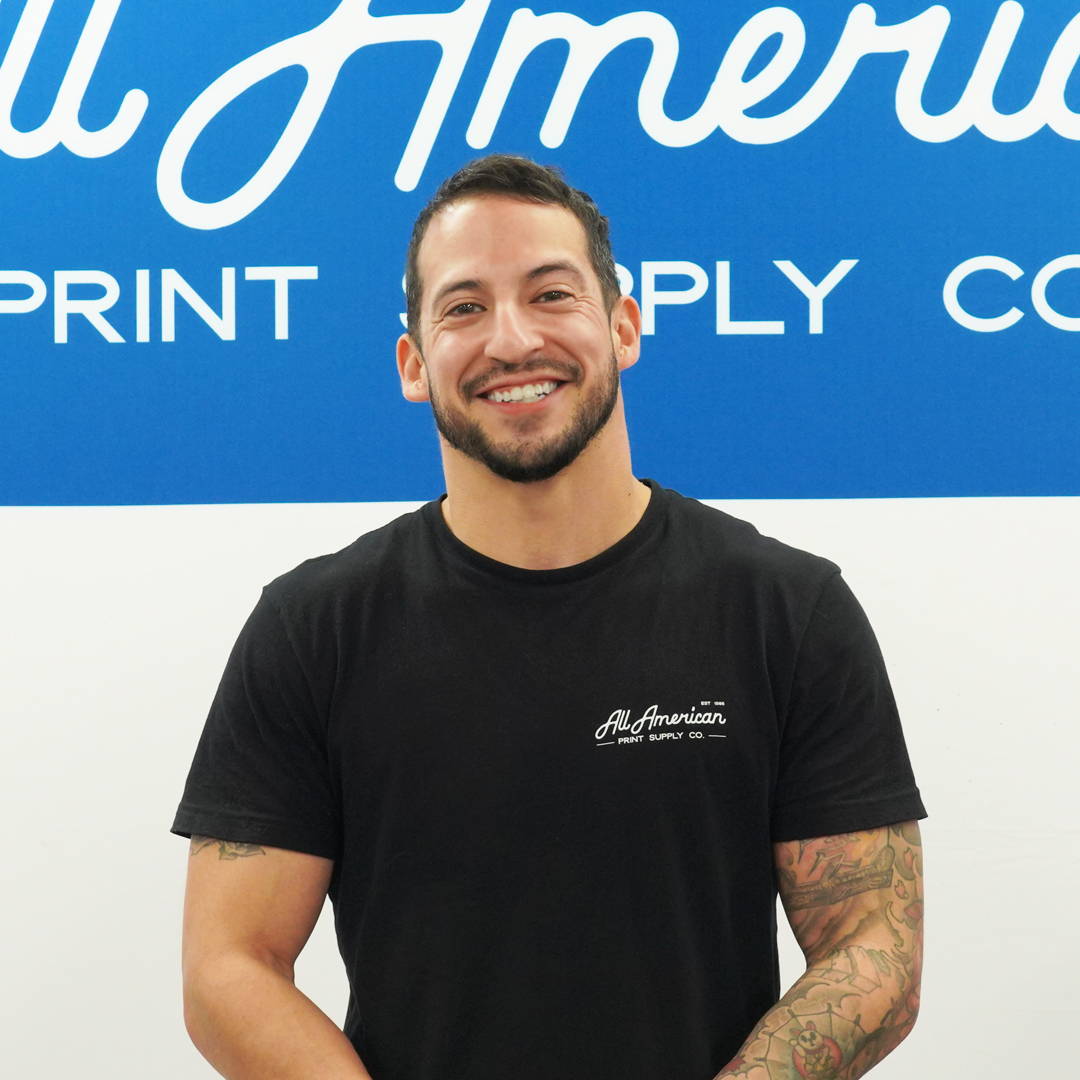 Esteven Romero began making YouTube videos back in 2017 to help new business owners learn how to use their products and grow their operation.
He has been featured in many companies content such as Siser North America, Key Print Co and more. He has been featured as a speaker/presenter nationwide across the tradeshow circuit sharing information and insight to the print community audience and brings 13+ years of experience to the table.
You can meet Estevan and more of the friendly All American Print Supply Co team by visiting the company live events calendar and our YouTube channel.