Are you missing out on these top ideas?
The Hidden potential of a hat press!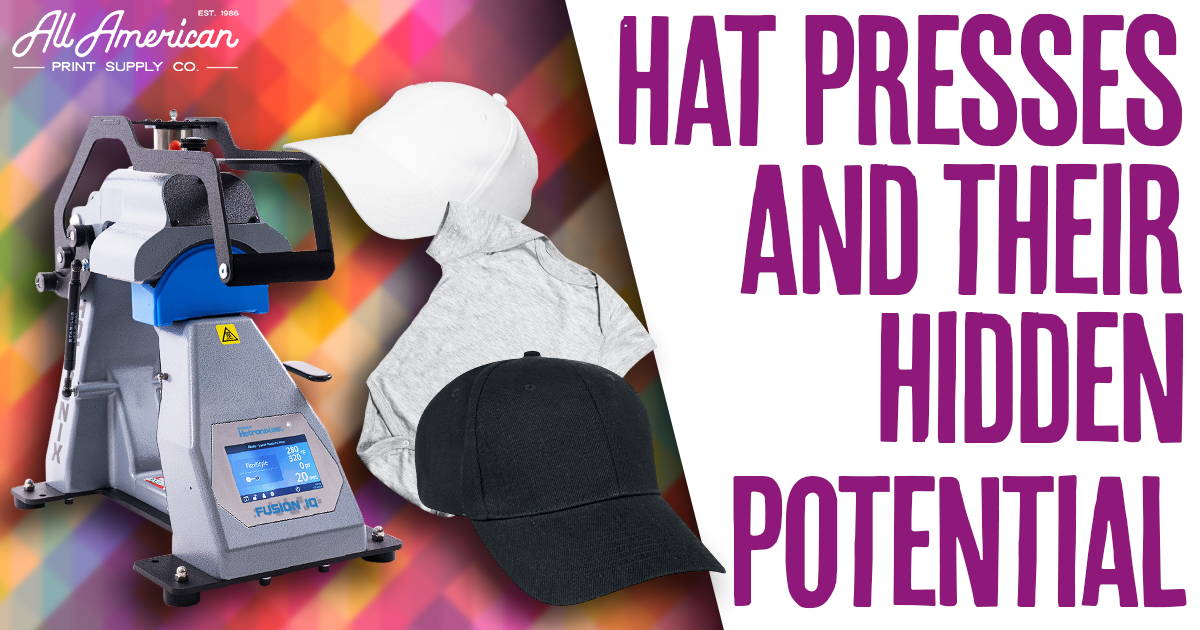 "Creativity is thinking up new things. Innovation is doing new things.
"
I just want to start this article by saying cap presses are awesome. Let me back that up a notch. HEAT PRESSES ARE AWESOME! In today's day and age, with just a heat press, we have the available resources to basically operate as a full blown print shop-without actually owning a printer. These machines come in a variety of shapes, sizes, and styles to accommodate different needs and budgets. We recently brought into the shop the latest offering from Stahls' Hotronix - the 360 Fusion IQ cap press and it has been a blast to work with.
Have you ever tried to heat press hats before?
If you answered yes, you know some caps are more cooperative than others. Unstructured caps, dad hats, and foam trucker styles for the most part are not too tricky to work with. The front panel is able to lay pretty flat almost like a t-shirt and the side panels/rear behave pretty much the same with the latter applying to both structured and unstructured caps alike. Which brings me to the matter of structured hats.
Fitted hats, snap backs, and on-field professional ball player styles are an entirely different animal. The front panel or panels are typically reinforced to create a distinct shape and style of headwear - which is awesome... for the wearer. For those in the custom apparel/decoration space these front panels can be tricky to work with consistently - until now! My personal favorite features on the 360 IQ Fusion cap press have got to be the new upper and lower platens.
The 6" x 5" upper platen is what I have come to expect from Hotronix: soft, rounded edges, wrapped in a high grade, non stick coating and heats up to triple digits in no time. Those soft edges have always made their line of cap presses stand out as you can literally see the additional craftsmanship that goes into these machines. Throw in a lifetime warranty on this heating element and you got a recipe for success - and we haven't even got to the updated LOWER PLATEN (which is now heated -WHAT?)
The lower platen on this machine is what makes this cap press such a game changer. Firstly, the lower platen being able to produce heat from below will offer more comprehensive heating and total temperature control especially when applying patches such as embroidery, leather work, and more - but it gets better. What truly makes this the end all be all cap press is going to be the mold function of the lower platen. The composition allows a flex or 'mold' to conform to even the most structured front panel caps. The front panels on hats can be a pain in the butt to work with to say the least. At best, many times if the user is able to configure some arrangement for proper pressure, the end product is left with what I can only describe as an indentation of the heating element from smashing the front panel.
From an efficiency standpoint, this machine has loads of value. Where do we start?
1. Smaller heating element = warms up to full temp in a fraction of the time

2. All the pressing power and ability of a larger machine but takes up less space
3. Pocket logos, sleeve prints, neck tags, qr codes, onesies - if it fits, it sits
Cap presses are great and its for all of the above mentioned reasons this machine should have some much deserved space in your work shop. Giddy up.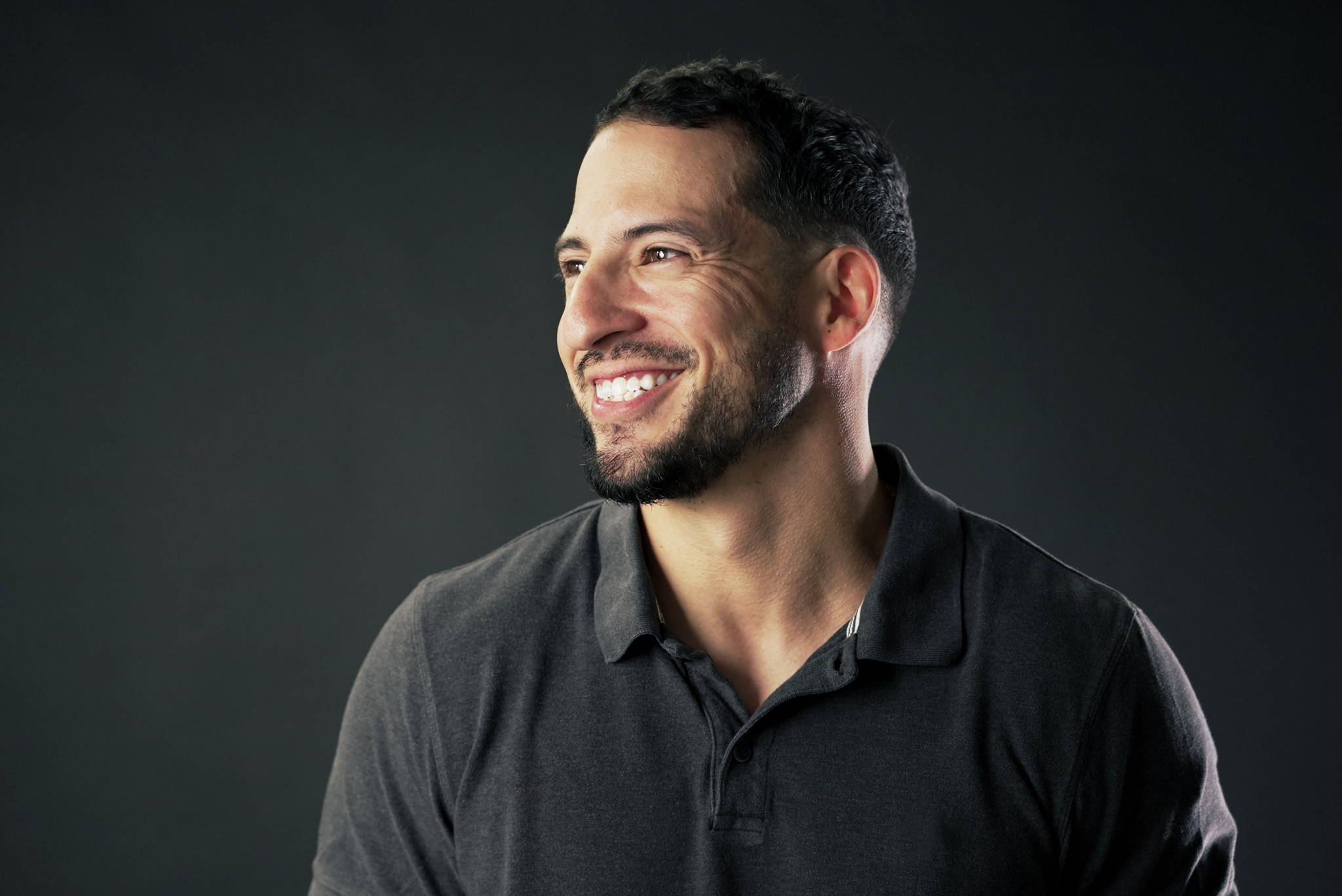 Esteven Romero began making YouTube videos back in 2017 to help new business owners learn how to use their products and grow their operation.
He has been featured in many companies content such as Siser North America, Key Print Co and more. He has been featured as a speaker/presenter nationwide across the tradeshow circuit sharing information and insight to the print community audience and brings 13+ years of experience to the table.
You can meet Estevan and more of the friendly All American Print Supply Co team by visiting the company live events calendar and our YouTube channel.