Epson SureColor F2270 Hybrid DTF and DTG Printer
Desktop Direct to Film Printer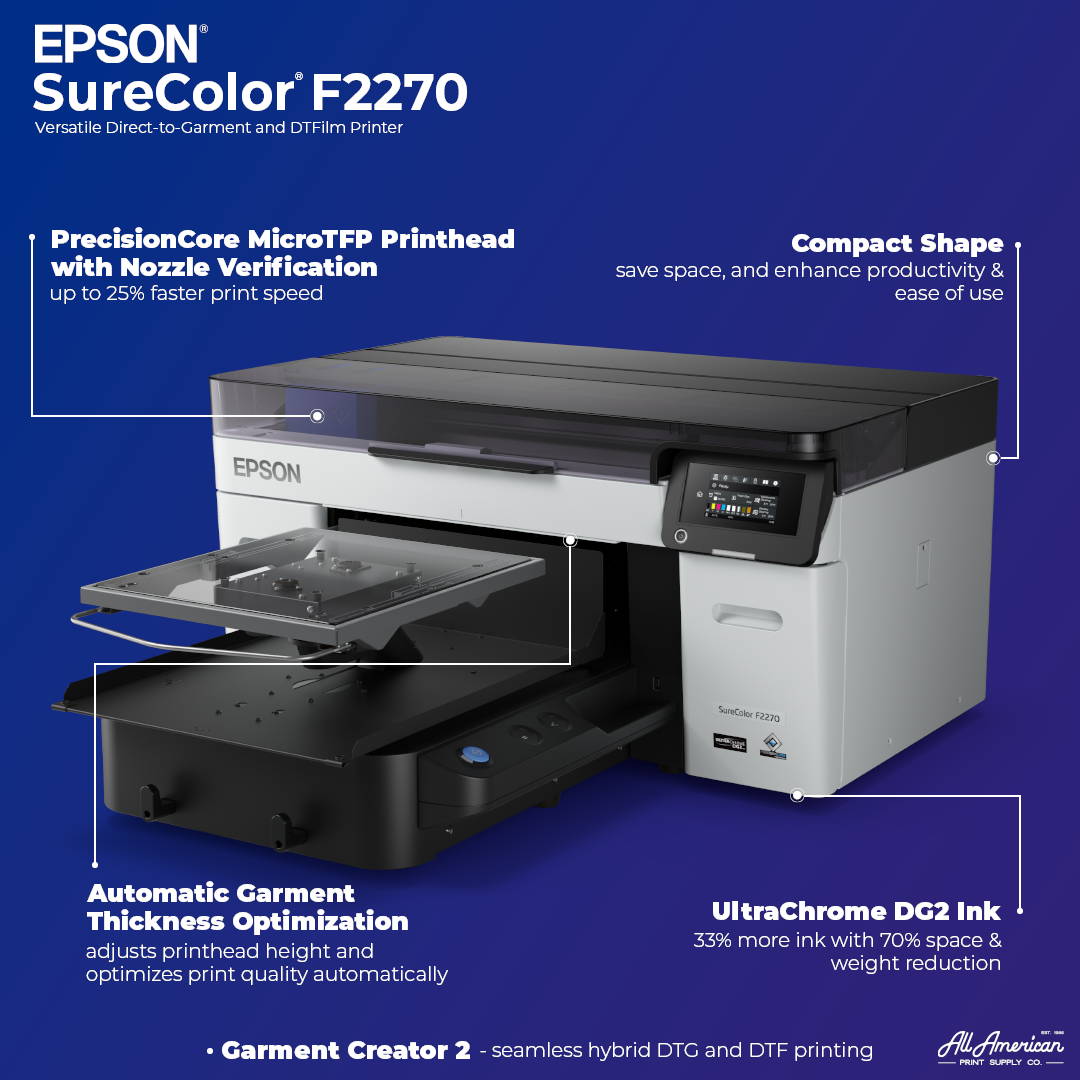 Updated compact low-profile design and oversized touchscreen. The physical footprint sees a noticeable decrease in size which will allow greater flexibility, as far as installation and arrangement in the workplace. Complimenting this sleek new shell is a familiar large touchscreen seen on newer Epson large format printers, such as the industrial F3070. Throw in the easy view clear window top for higher visibility of all the print action without having to open the cover.
Shifting away from a traditional ink cartridge system in favor of the larger pouch set up, we are looking at an over 33% increase in ink per color with the all new Epson DG2 ink formula. This change will deliver more vibrant prints AND reduce more than 70% space and weight reduction of an empty ink pack. In a true hybrid DTG & DTF arrangement you get the best of both worlds.
F2270 did not just receive a cosmetic upgrade. There are a number of performance additions to enjoy, as well. Borrowing from the F3070 comes "auto print head carriage height adjustment". Through the use of fancy internal sensors, the print head carriage will automatically adjust to optimum distance from the garment without any manual user adjustment.
The printhead itself saw dramatic improvement with a much larger size able to produce at a considerably higher speed when compared to the predecessor - up to 25% faster on some designs! The new MircoTFP print head was also designed to go with the all new ink system in the machine.
Don't forget the supplies!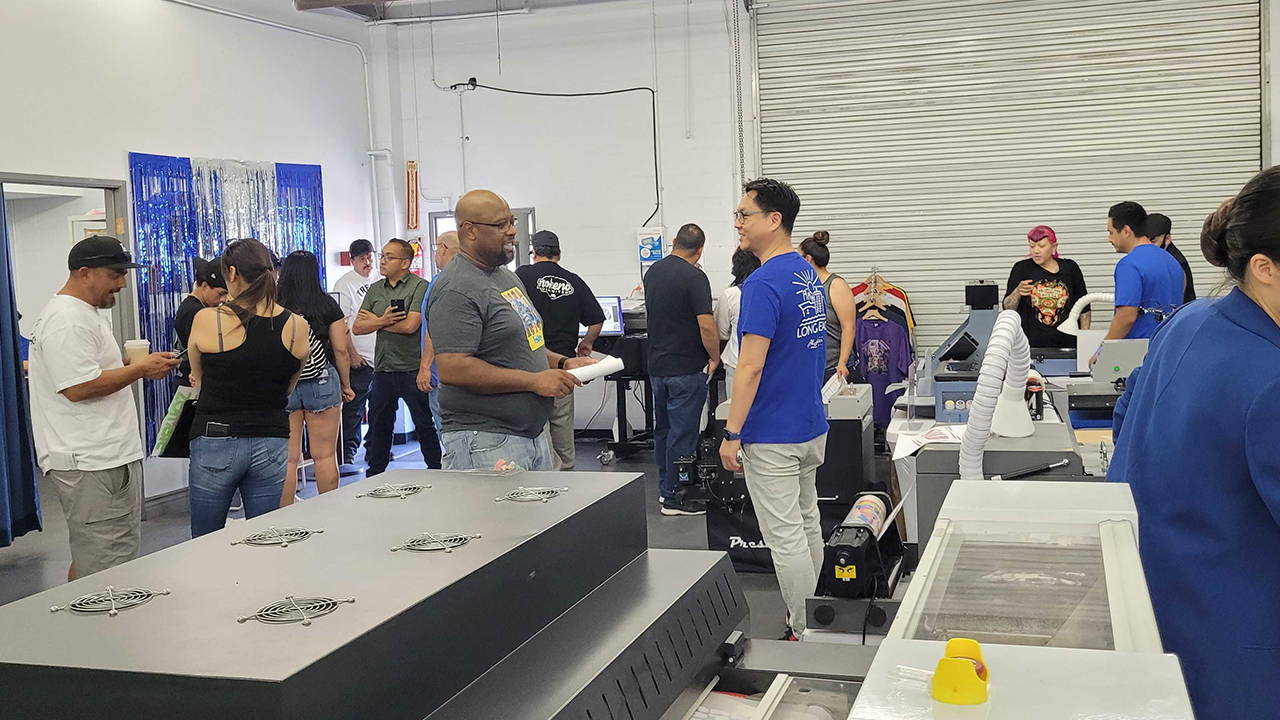 Buena Park, CA Branch Location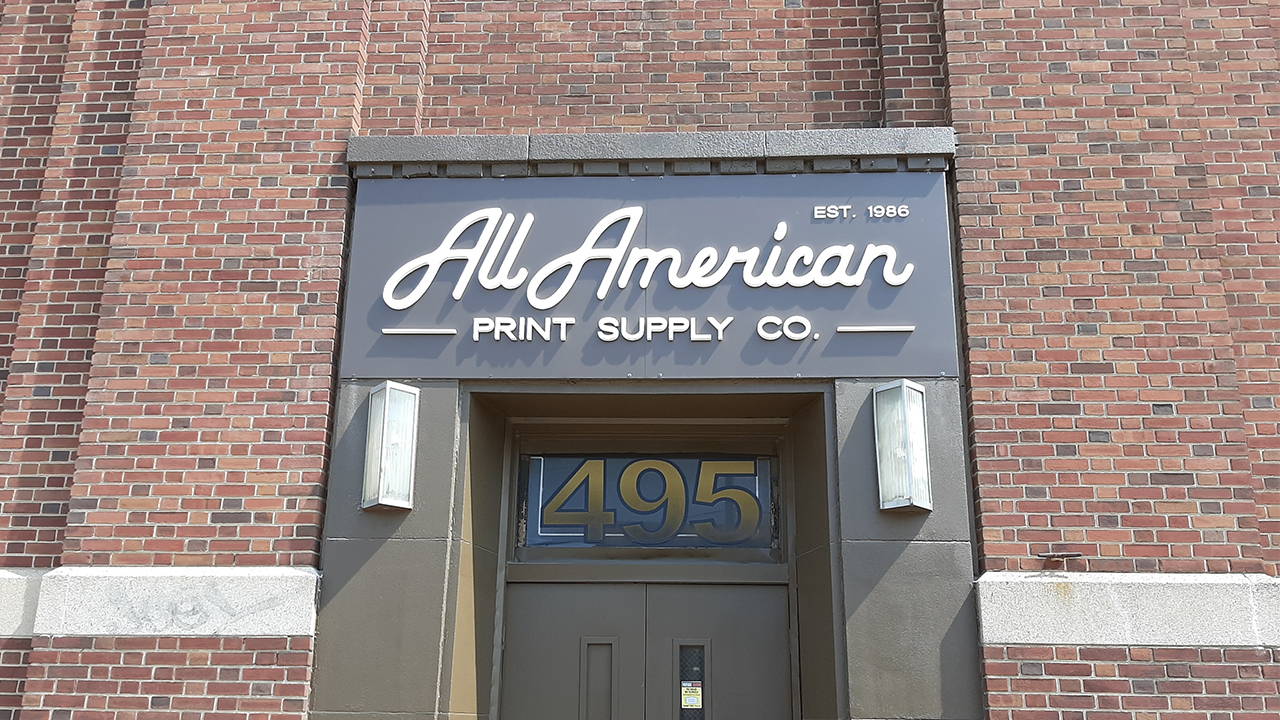 Philadelphia, PA Branch Location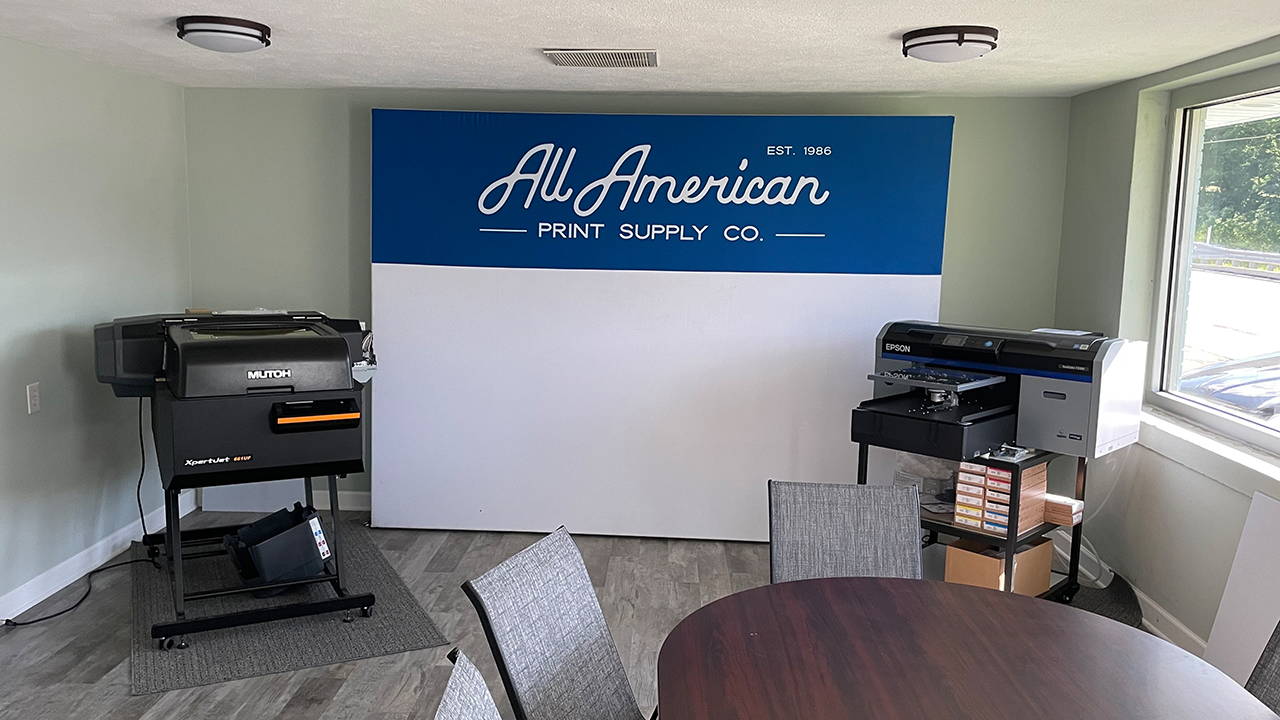 Pittsburgh, PA Demo Office
Carrollton, TX Branch Location