Still looking for the perfect gift this Mother's Day? We got you covered. Choose from our delicate gift set collection or customize your own.

"We all have self-doubt. You don't deny it,
but
you also don't capitulate to it. you embrance it."
- Kobe Bryant
All American Print Supply is pretreating FOR YOU!
If you are in direct to garment or have looked into the printing method you have more than likely heard about preteat and the role this plays in DTG. In short, pretreat is the life blood of direct to garment and is what allows us to print full color images on any color fabric and arguably the biggest learning curve in this space. Between which pretreat solution, how to apply and how much to apply this is an entire step in the process. In last month's newsletter we highlighted the all new FIP washer dryer system for industrial-level volume pretreating and today I am here to tell you what WE have been doing with it.


Now for the production powerhouses, the high volume operations, this can be a great system to integrate into your workflow to save time and money on your pretreating while also freeing up someone who may have been on payroll pretreating ALL DAY. But for the DTG printer who is not producing crazy numbers they still have to deal with the pretreat. For those just diving into the space, this is going to be a integral part of your success as a printer: ENTER THE AA PRINT ANYWHERE PRETREATED GARMENTS. After rounds or testing and fine tuning, we are proud to announce that we are now offering FULL PRETREATED garments for ANYWHERE PRINTING.
Basically, we took your favorite brands (such as BELLA CANVAS, NEXT LEVEL and GILDAN) and pretreated the entire garment for you in the washer/dryer system so you don't have to. Simply place your order for desired size, style and color, give it a quick prepress and you are ready to throw it in your direct to garment printer. Finding the right garment for your business can be tricky but with our variety of some of the best blanks in the business there's really no wrong answer here. Take the time and stress out of your life forever today.
WHY pretreated garments? From a cost standpoint, we already mentioned how this can free up man power to other potential bottlenecks in the operation such as order processing or fulfilment by relieving the need to have someone on pretreat duty full time. As far as quality is concerned, proper pretreating can result in a much longer lasting print (estimated 50+). And lastly your CUSTOMER- great prints + great quality = happy customers and happy customers = repeat customers.
-Estevan Romero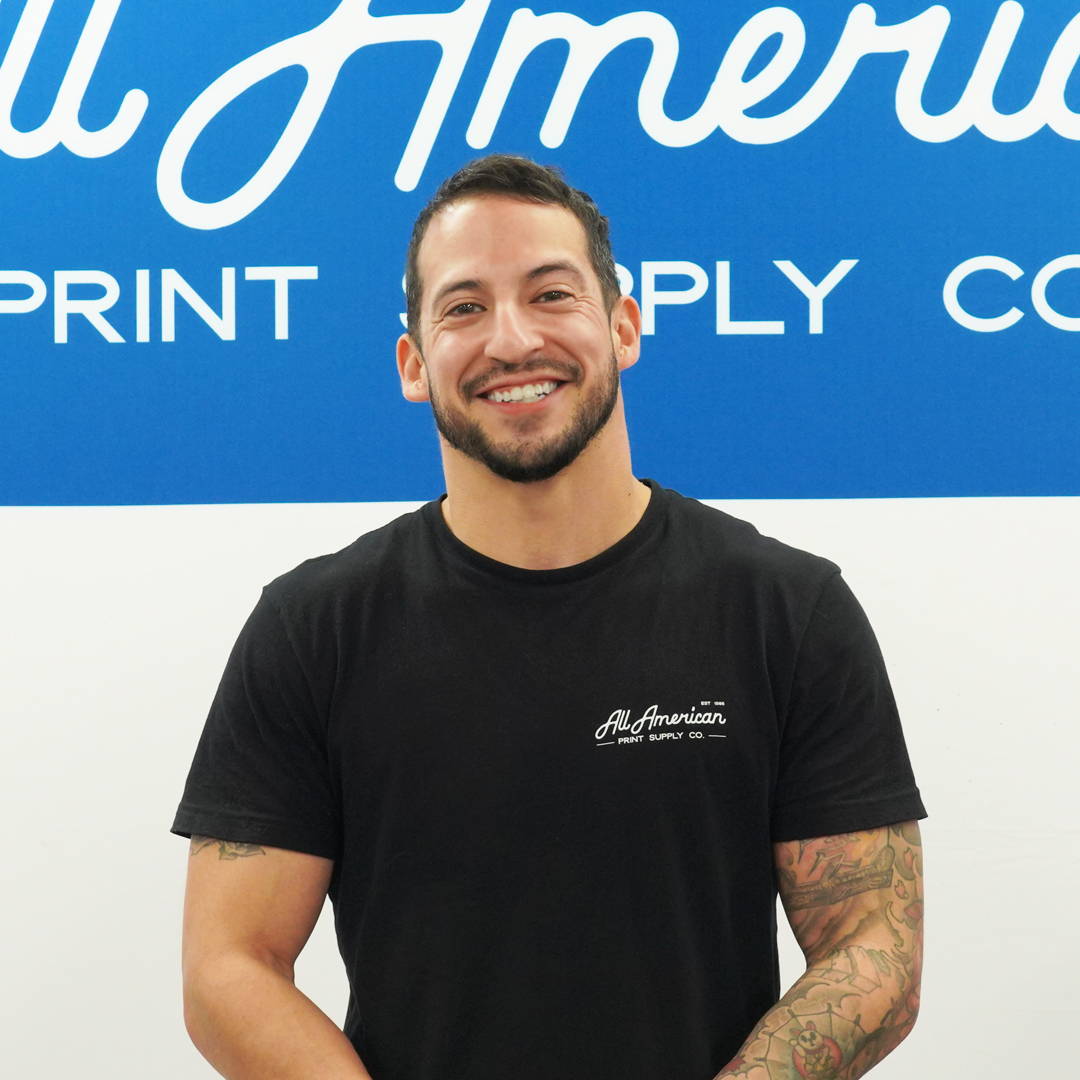 Esteven Romero began making YouTube videos back in 2017 to help new business owners learn how to use their products and grow their operation. He has been featured in many companies content such as Siser North America, Key Print Co and more. He has been featured as a speaker/presenter nationwide across the tradeshow circuit sharing information and insight to the print community audience and brings 13+ years of experience to the table.
You can meet Estevan and more of the friendly All American Print Supply Co team by visiting the company live events calendar and our YouTube channel.