WELCOME TO THE PRINTER ZONE

"Progress has little to do with speed,
but much to do with direction."
May the force of hard

work pays off be with you
Being a business owner comes with many responsibilities. At times you come across challenges and can't figure out which will work best for your company. Luckily for you, we have helpful guides starting from the new Prestige XL2, choosing the right heat press, tech support help and not to mention trading in your desktop printer for an upgrade!
Choices your mom will sure to be proud of.
Speed, Size and Quality =the Prestige XL2. One of our new favorite machines just hit the printing market and we've got a guide to help you decide if the Prestige XL2 is the right fit for you.
DTF PRINTER BUYER'S GUIDE: PRESTIGE XL2
While it can get a little frustrating doing maintenance, don't worry! Tech is here to help. Here are a few tips to help you prep so tech support can be on their way to save the day.
BEFORE CALLING TECH SUPPORT!
(NOZZLE CHECK AND HEAD CLEANING)
Introducing the FIRST trade in offer! You can now trade in your Prestige A3+ or Prestige A3+R desktop printers, and upgrade to the Prestige L2 or XL2.
So many to choose from with so little time! We created a guide that will help you narrow down which heat press is right for you and your business needs.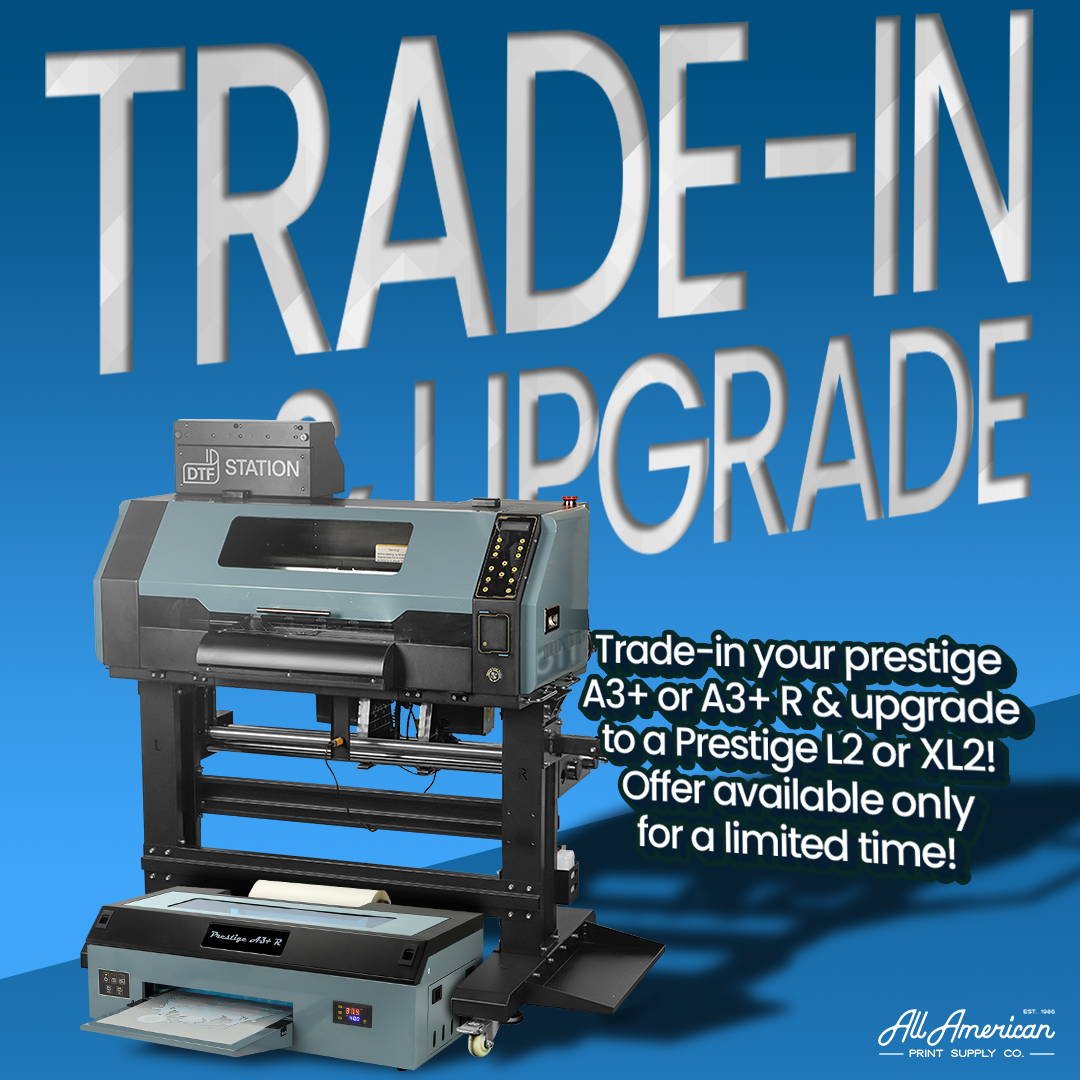 Looking to make a trade? Now offering trade-in's for your Prestige desktop printers.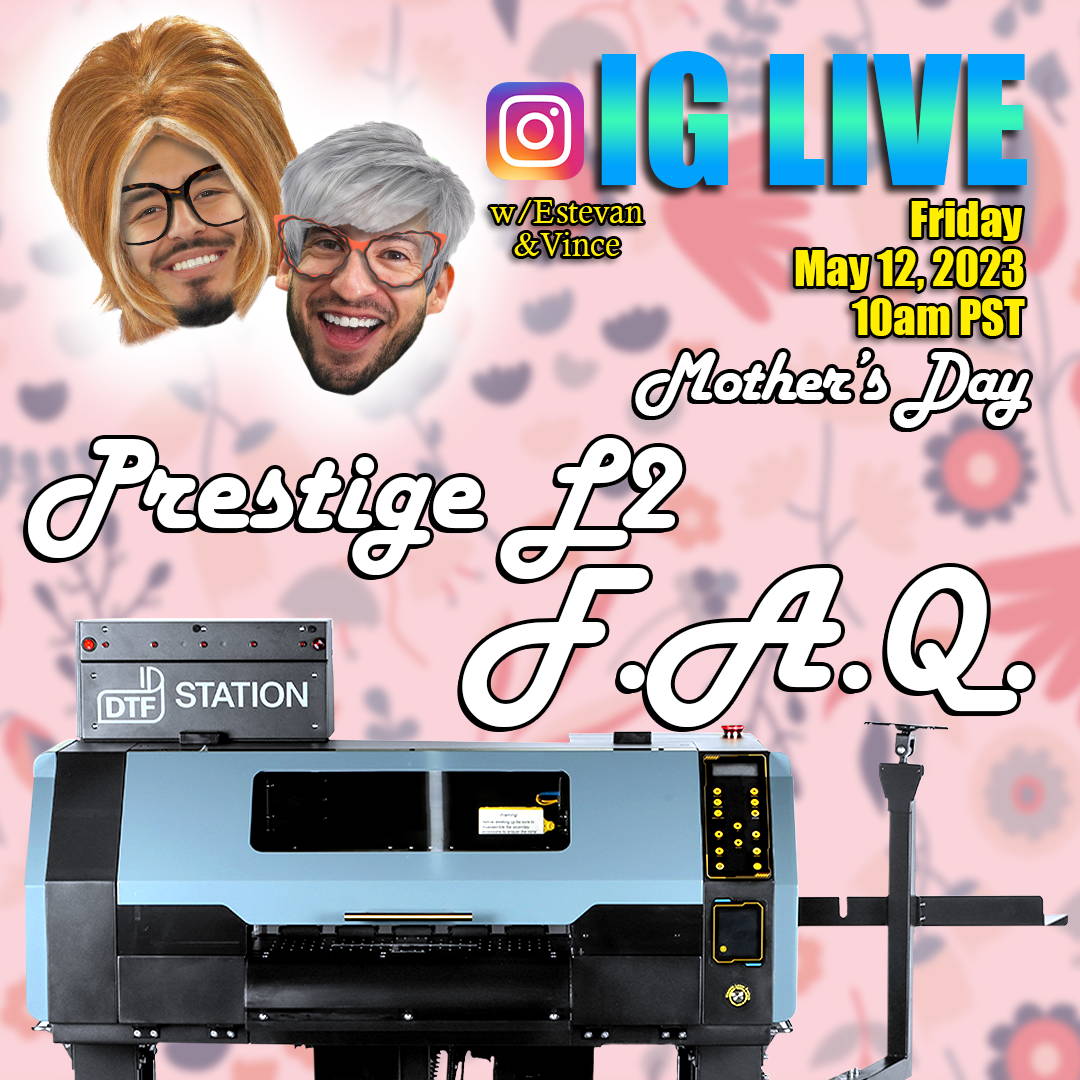 Estevan & Vince answer your most frequently asked questions on the new Prestige L2 Printer.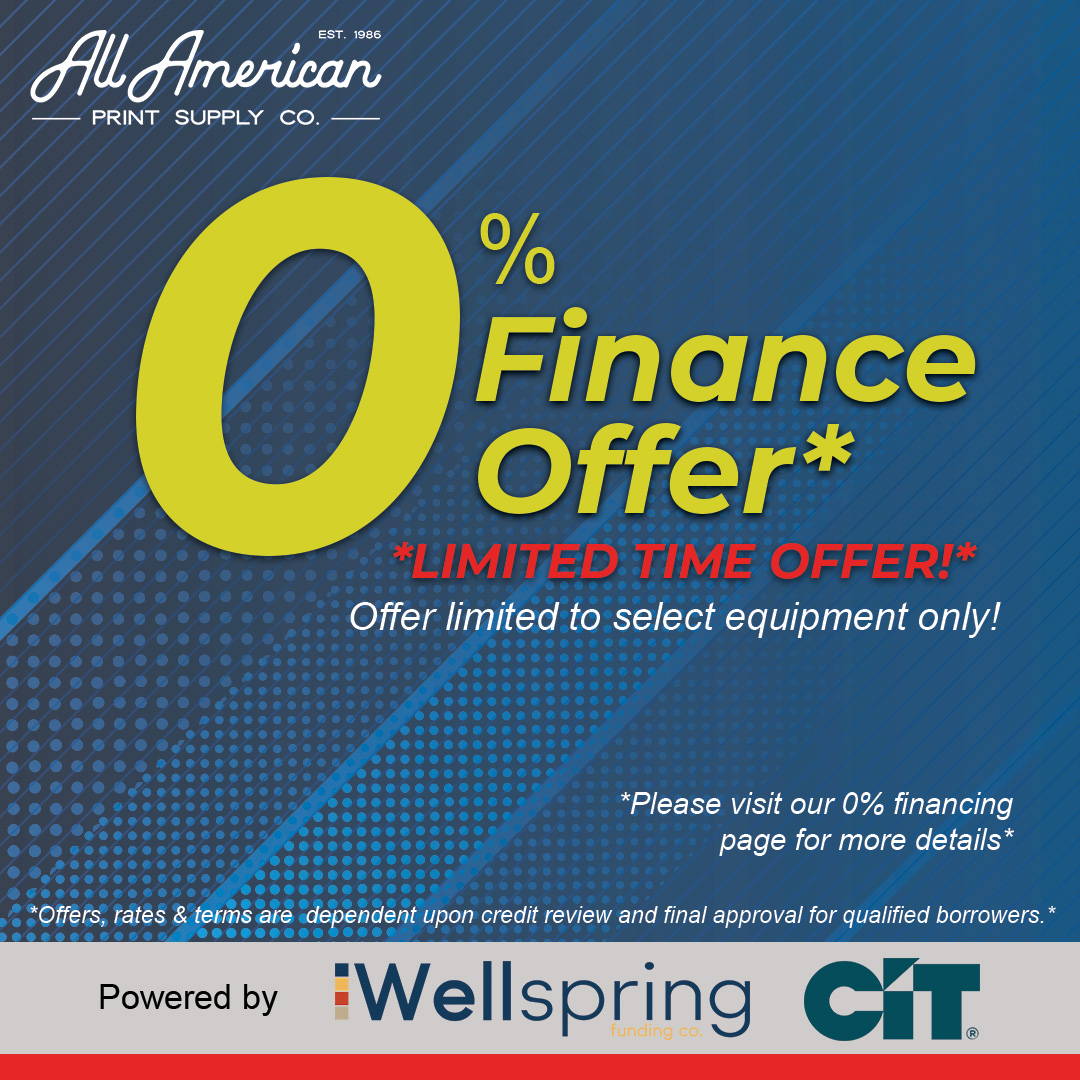 All American Print Supply Co
Saving money just got easier.
Check out our Latest Articles!